Weldy Extrusion Welder Booster EX3 | RIYANG STORE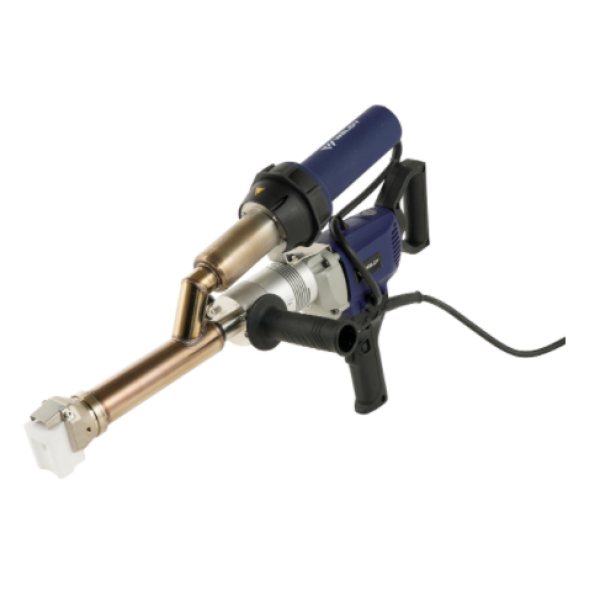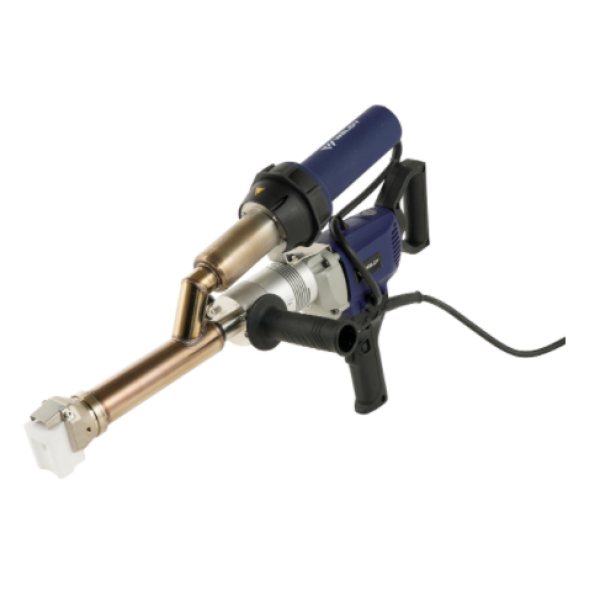 | | |
| --- | --- |
| Categories | WELDY |
| Brand | RIYANG Butt Fusion Machine Manufacturer |
| Model | Booster EX3 |
| Certificate | CE, ISO9001 |
| Packing Material | Aluminum Box |
| MOQ | 1set |
| FOB port | Shanghai |
| Terms of Payment | L/C, Western Union, T/T, Paypal |
| Update Time | June 9,2023 |
Weldy's booster EX3 hand extruder is built longer than the booster EX2 extruder and has a higher output of 3.4 kg/hr/7.5 lbs/hr. Therefore, the booster EX3 hand extruder is well-suited in civil engineering for welding thermoplastics PE and PP. This powerful Weldy hand extruder is also used in agriculture, construction, and welding membranes.
With the booster EX3, the welding rod can be drawn in from both the left and right sides, which facilitates plastic welding work in tight spaces. The booster EX3 extrusion welder has a total of three handles: a handle with a lockable drive button, a rotating push handle at the rear of the extruder, and a side handle that can be mounted on the left or right as required. This handle facilitates precise guidance of the booster EX3 extrusion welder. The longer design and variable handle positions of this welder allow operators to maintain good posture while working and have good control of the extruder during plastic welding. The Weldy booster EX3 extrusion welder is used for high-quality processing of polyolefins and thermoplastics PE and PP. In contrast to the short and compact booster EX2, the booster EX3 with its maximum output of 3.4 kg/h/7.5 lbs/h is ideal for work that requires a lot of standing. The hand extruder booster EX3 is also successfully used in tank and container construction for sheet thicknesses up to 15 mm/0.6 inches. If thicker welds are required, a larger extruder is more suitable. The durable transport case included in the scope of delivery ensures that the hand extruder and accessories are safe and free of dust/debris.
Product Details

VOTALGE

230 V

POWER

3000W

FREQUENCY

50/60 HZ

MAX. MATERIAL OUTPUT


3.4 KG/H

WELDING ADDITIVE

ø 3MM/ 0.12 IN,

ø 4 MM / 0.16 IN

WELDING MATERIALS

HD-PE , LD-PE , LLD-PE , PP

AIR GUIDE

INTERNAL

SCREW HEATING

AIR HEATED

LENGTH

630 MM

WIDTH

140 MM

HEIGHT

380 MM

WEIGHT

6.9 KG

AIR TEMPERATURE CONTROL

OPEN LOOP

PROTECTION CLASS

II

CONFORMITY MARK

CE

COUNTRY OF ORIGIN

CN

※ Ideal for welds that requires standing
※ Locking key for convenient, continuous welding
※ Motor protection with tools digital display
※ High-quality barrel extruder
※ Easy-to-change welding shoes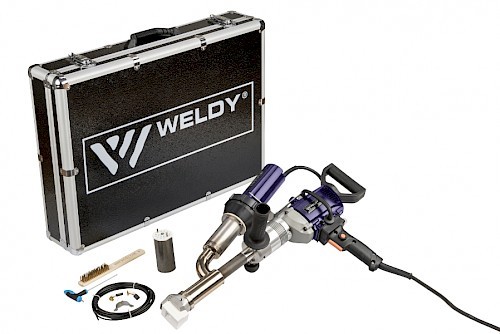 Just fill-in the form below and we will response to you within 24 hours.
Riyang fusion machine has been applied to more than 60 countries and regions in the fields of polyethylene pipe manufacturers, gas construction projects, irrigation projects, mining and civil installations, etc.MORE
For support or any questions:
info@riyang-welding.com
call us: +86 13588820387